Gardening Jobs for this week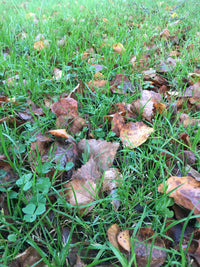 With the mild temperatures we have been having our lawns are continuing to grow late into the season. It is still fine to mow, but only if the grass is dry. Raise the cutter to its maximum height as you need to leave a bit of length during the Winter. Clippings and leaves should all be collected to discourage worms and prevent rotting. Aeration - using a specially designed tool, or a border fork, will encourage good drainage and improve root health. Now is also a good time to lightly scarify your lawn using a spring rake, removing moss and dead grass.
As Winter sets in, it is important to put out food for the birds to help them through. Clean feeders every couple of weeks to prevent the spread of disease and make fresh water available too.