Gardening Jobs for this week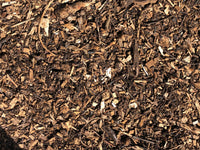 As it is still mild, our borders are taking longer to die back this year. We do need to get out and tidy up a little, loosen the top layer of soil to let air in and prevent puddling in the rain. Cutting back summer perennials and clearing away any diseased material. Some people like everything spick and span, but leaving some seed heads and dead leaves creates habitats for invertebrates and food for birds through the Winter.
Once the borders are tidy, a covering of mulch will help them look neater, help to suppress weeds and as the worms take the material down, will help improve your soil structure. Good mulching materials include coir, homemade compost, leaf mould, partly rotten manure.
Don't forget to insulate outdoor taps to prevent them from freezing as we go into Winter.