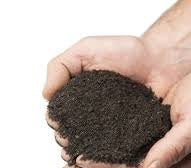 Its time to get fixing , looking to update your fence or shed, wanting to add some life back into your garden, we have useful tips and tricks to help .
Hanson Fast Set Post-Fix

No Hassle -  No Mixing - No Mess
Storage - Supplied in polythene packaging  Suitable for outside storage (if unopened)
Fixing Fence Posts Into The Ground Using Hanson Post-fix
Hanson post-fix is a good quality post hole concrete for all types of post fixing applications including treated wood/metal posts or supports, concrete and plastic posts.
Easy To Use - Just add water
Saves Time - quick and convenient
Economic - less waste than some other methods
One bag is sufficient to support a post in a hole measuring 250mm x 250mm x 305mm
Multicem
Hanson Multicem is a premium, air-entrained 32,5R strength cement that makes fluffier, more workable mortar and provides enhanced frost-resistance. Available in extra tough weatherproof plastic that can be stored outside, and is easier to open and dispense.

Features & benefits:
Conforms to BS EN 9001
Waterproof plastic packaging - suitable for outdoor storage.
 25 kg bag

 Please see below videos on how to use these products
Cement - General Purpose
General purpose cement, which is ideal for concrete, mortar, render and screed.
Cement is recommended for general purpose use in concrete, mortar, render and screed.
Compatible for use with a wide range of admixtures and additions
A low CO2 cement
Declared Cr(VI) shelf life shown on bag
Product supplied in paper bag
Store in a dry place
Other useful product information
Sharp Sand 
A general-purpose sand, used mostly for creating screeds or for laying basic paving slabs and bedding block paving. It's normally used where more strength and less flexibility are required.
Ballast 
Ballast is a mixture of sharp sand and small stones or gravel ,used to make concrete for a variety of landscaping uses -from path edgings and shed bases to kerbs and securing fence posts. It is ideal for making concrete for use  in paths , oversites , and hard landscaping.
Builders Sand 
Building Sand is a general-purpose sand, used mostly for bricklaying and creating wet mortar for patios. It is a soft sand, usually with particles no larger than 2mm. If using patio slabs for a driveway, it is recommended you use 50/50 mixed building sand. 
As the source of the sand can vary, our building sand bags can differ in colour, and will vary slightly in weight due to wetness. 
Hardcore
Used by local authorities for roads and pathways. Binds together to form a concrete like material. Recommended to be used for in a minimum depth of 75mm. Best material for bases and can be used for patios. 
 Click the links below for products 
for more information please dont hesitate to contact us, our trained staff are always happy to help